Passware Kit 2016 v.3 Recovers passwords for iWork documents, decrypts FileVault2 instantly using iCloud recovery key, acquires iCloud token from standalone systems

What's New
Password recovery for iWork documents

FileVault2 decryption using iCloud recovery key

iCloud token acquisition from standalone systems

Distributed Password Recovery improvements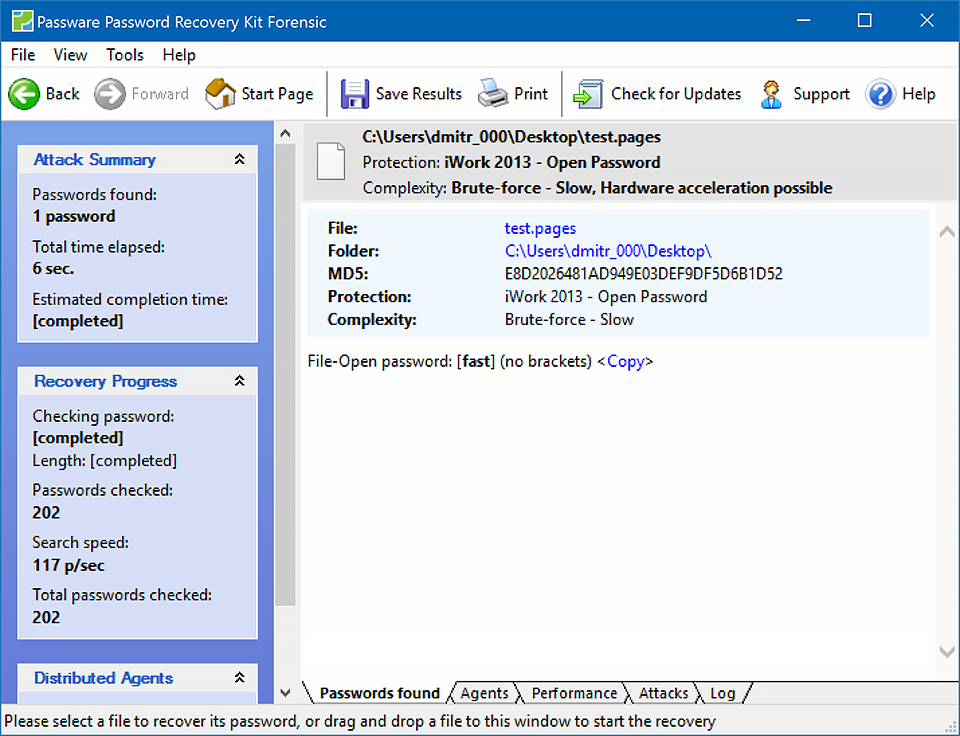 Password recovery for iWork documents
Passware Kit now recovers passwords for iWork documents. Password recovery is accelerated with NVIDIA and AMD GPU cards reaching the speed of 380,000 passwords per second on a single GPU. Available in: all editions
FileVault2 decryption using iCloud recovery key
Passware Kit extracts FileVault2 recovery key from iCloud using either authentication token or iCloud credentials. This allows instant decryption of FileVault2 even if the volume password is unknown. Available in: Passware Kit Forensic
iCloud token acquisition from standalone systems
Passware Kit enables iCloud authentication token extraction from computer images. Available in: Passware Kit Forensic
Distributed Password Recovery improvements
Improved performance for distributed password recovery for RAR, KeePass and OpenOffice. PGP GPU acceleration for passwords with Unicode (non-ASCII) characters. Available in: Passware Kit Forensic, Passware Kit Business
Update Special Offer
If your existing Passware Kit Business and Passware Kit Forensic subscription is expiring, you can renew your Subscription now with a 20% discount coupon: MYR-PR3-GDC. The discount is valid until June 17th, 2016.
All other products can be updated with a 50% discount off the original price.
Passware Kit Editions
Partner News
Oxygen Forensic® Detective is all-in-one forensic software to extract and analyze data from multiple sources: mobile devices, their backups, cloud services and call data records. Leading edge technologies deployed by Oxygen Forensics allow the bypass of screen lock passcodes, locate passwords to encrypted backups, extract data from more than 400 unique secure applications as well as recover deleted information. Mobile device, cloud and CDR extractions are merged together in a single intuitive GUI with rich analytical capabilities: determine common locations and contacts for several devices, view all events in a chronological order and much more.
Contact Oxygen Forensics now and get a 10% discount as a Passware customer. The offer is valid until June 17th, 2016.