Passware at Techno Security & Digital Forensics Conference 2019, Myrtle Beach, SC
Techno Security & Digital Forensics Conference provides a unique education experience that blends together the digital forensics and cybersecurity industries for collaboration between government and private sectors. The purpose is to raise international awareness of developments, teaching, training, responsibilities, and ethics in the field of IT security and digital forensics.
The 2019 conference program will feature over 100 educational sessions led by more than 95 industry professionals from leading companies such as: Department of Homeland Security, DeSales University, Experis, National Institute of Justice, National White Collar Crime Center (NW3C), Orlando Police Department, State of Wisconsin Circuit Court, TD Bank, University of Baltimore, Verodin, and Westfield.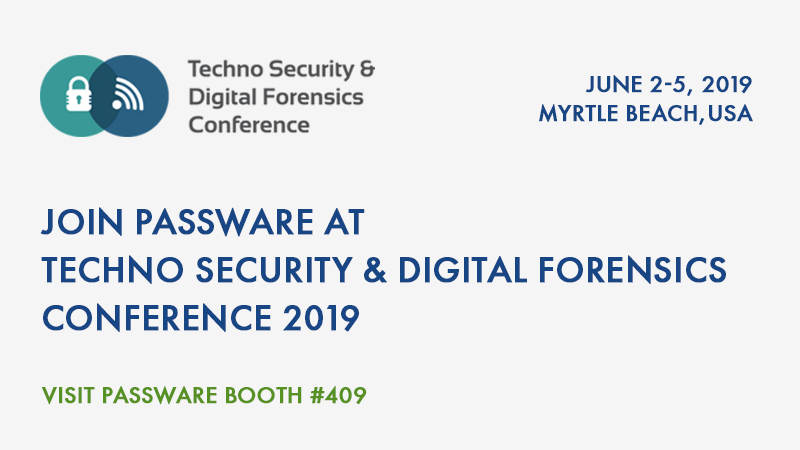 Stop by Passware booth #409 to talk to our team about the best practices in decryption and new Passware Kit Forensic features.
June 2-5, 2019
Myrtle Beach, SC, USA
Save 30% off with code PASS19
Learn more about this event