Passware announces a new strategic partnership with the developer of digital forensic software – Belkasoft to provide full disk decryption in the new Belkasoft Evidence Center version X. The seamless integration of the decryption engine powered by Passware into the Belkasoft X allows the investigators to access and review encrypted evidence.
With this partnership, Passware technology now provides decryption capabilities for all major digital forensics software suites.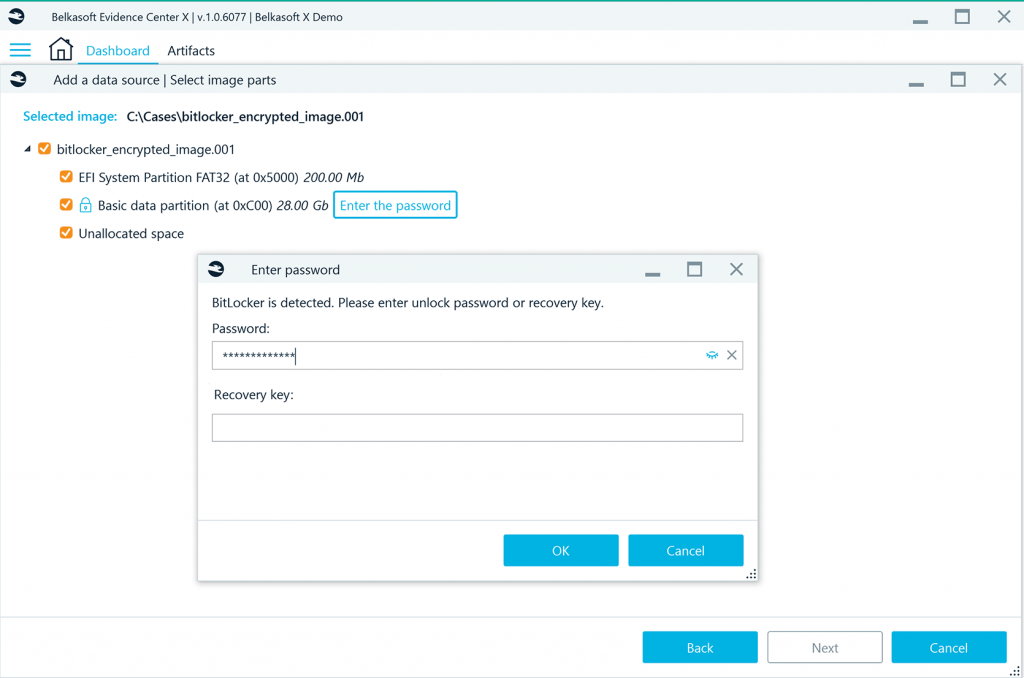 The new Belkasoft X features built-in decryption of various WDE and FVE types, such as Bitlocker, Veracrypt, APFS, PGP, DriveCrypt, McAfee, and others. The decryption is performed with a known password or recovery key.
More info on the Belkasoft X product and a trial version are available at: https://belkasoft.com/x
About Belkasoft
Founded in 2002, Belkasoft is a global leader in digital forensics technology, known for their sound and comprehensive forensic tools. With a team of professionals in digital forensics, data recovery, and reverse engineering, Belkasoft focuses on creating technologically advanced yet easy-to-use products for investigators and forensic experts to make their work easier, faster, and more effective.